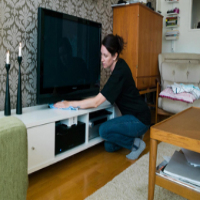 Your tenancy agreement is coming to an end soon? If you are not planning on continuing living in the same place and decided to move out, you better start thinking about the things that you need to do before you leave.
Make a list of the tasks and start following it. A lot of landlords demand the place to be thoroughly cleaned before you move out. So, a good option for you is to seek professional help. We don't say you can't clean.
Tenancy Cleaners Brixton
We say that we specialize in this area and perhaps calling us is not the worst decision. We are available to you in the whole area of London and different parts of it, like Brixton. Read the following lines if you want to know us better.
We have years of experience in cleaning households, flats, whole buildings, too. The extension of our services is infinite. We have a variety of choices, but we are here to talk about our end of tenancy cleaning.
Whether your place is close to Max Roach Park in Brixton or more south near to the Brockwell Park, it's not a problem for us, because we can come from our office to your address in no time!
| Cleaning Service | Price |
| --- | --- |
| End Of Tenancy Cleaning Studio | from £79 per flat |
| End Of Tenancy Cleaning - Flat With One Bedroom | from £137 per flat |
| End Of Tenancy Cleaning - Flat With Two Bedrooms | from £159 per flat |
| End Of Tenancy Cleaning - Flat With Three Bedrooms | from £181 per flat |
Facts about our service:
Here are some facts about our services that will grab your attention:
Company's equipment, free of charges
Modern machines, eco-friendly cleaning products
Low prices, affordable packages
Available every day of the week
Thorough cleaning of every part of the place
Professional employees that work efficiently
48 hours guarantee for the service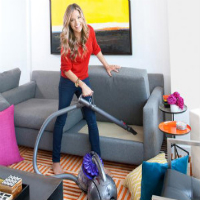 You don't need to wander in Brixton to find the best cleaning detergents and products, because we already have them! We also bring them with us everywhere we go. The machines and tools are our responsibility, too. We will not charge you any extra fees for those, only for the service itself.
All of our products are nature's friends, free of toxins, chemicals and poisonous substances. We know that a lot of people experience trouble breathing when inhaling the evaporations, so we removed all of those nasty contents of our products. They will in no way harm your health, the surfaces of the place, or the environment!
All of our machines are up-to-date and work efficiently in every place they are used. Our cleaning teams are well aware of which tool is proper for every different cleaning task.
What is included in our tenancy Brixton cleaning
Bedroom and Common areas
Hoover and mop floors
Wipe the inside and outside of windows and ledges
Polish mirrors and glass surfaces
Wash working surfaces
Sanitize handles, knobs, light switches
Kitchen
All cupboards and drawers cleaned from every side
Clean the interior and exterior of every big or small appliance
Remove grime from the extractor
Remove lime scale from sinks and taps
Degrease wall tiles
Bathroom and Toilet
Remove hard water deposits from sinks, taps and shower head
Scrub floor and wall tiles
Sanitize and disinfect shower cubicles, bath-tubs, toilets and bidets
Wipe inside/outside of cabinets
Our end of tenancy cleaning service's prices are low and fixed. The size of the property matters in terms of prices. We have higher prices for 2 and 3 bedrooms flats, which is reasonable, but still affordable! Also, we have packages of services, which are available to you, too.
The best thing about our services is that you don't have to comply with our schedules, because we are available to you every day, including Saturdays and Sundays. This is because, we know that you might have busy weeks, running around Brixton, having important things to do, and we want to make our services more convenient to your schedules!
End of Tenancy Cleaning Services – Brixton SW2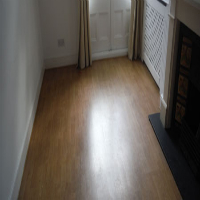 When our professional cleaning teams arrive at your place, they will clean it thoroughly, no matter what size it is. The service, usually takes a few hours to be completed, so it won't be long before everything sparkles! The bigger the place – the more cleaning tasks there are and take more time, but our experienced workers know what to do and do it efficiently!
One of the best parts of our service is that we give you a 2 days guarantee, which means if there is an inspection of the property and problems appear, we can come back and clean it again. However, this is not a thing that we commonly do, because we clean everything thoroughly the first time!
All of our employees are experienced and professional in their work, including the ones in customer support. They are ready for your calls and e-mails and will openly answer your questions when you decide to book our service!
Towards the end of the details of our end of tenancy cleaning service, we would like to mention that we always put our clients in the first place! We work for you, to make your life simpler and easier. We are fast and efficient in every cleaning task we have and we will be honored to do a little bit of cleaning for you! Choose our end of tenancy cleaning service in Brixton, Putney, Streatham or Tooting and you will definitely not regret it!
After using the domestic cleaning provided by this company a few times, our house is perfectly clean and spotless. The cleaning maid worked very professionally and removed... Read full review here
We have used the window cleaning services provided by this company for the windows in our house a couple of times. The work is implemented by qualified cleaners whо... Read full review here
The carpet in our living room had become darker and had some unpleasant stains which we couldnt remove. We decided to rely on this company to provide our carpet cleaning... Read full review here