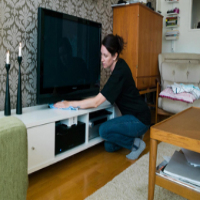 Inhabiting a rental place requires you to clean it thoroughly before leaving and you should consider the opportunity to hire real, professional cleaners who can do the job right and provide a deep cleaning on all surfaces. If you your rental home is positioned somewhere in Clapham SW4 you should definitely give our end of tenancy cleaning service a call and schedule the thorough cleansing for it.
Being the trained specialists we are, the dirt, grain and dust that has been piling on during your stay will be removed and gone for good.
What makes our end of tenancy cleaning service an awfully good choice to clean your rental home is our dedication, care and precision when applying a certain type of cleaning procedure.
Not only do we provide results of the highest standard, but we do it in an extremely professional, organized and effective way. Our end of tenancy cleaning service in Clapham SW4 can guarantee your and the proprietor's satisfaction from upon seeing the cleaning done on the property.
| Cleaning Service | Price |
| --- | --- |
| End Of Tenancy Cleaning Studio | from £79 per flat |
| End Of Tenancy Cleaning - Flat With One Bedroom | from £137 per flat |
| End Of Tenancy Cleaning - Flat With Two Bedrooms | from £159 per flat |
| End Of Tenancy Cleaning - Flat With Three Bedrooms | from £181 per flat |
Tenancy Cleaners Clapham
All of the cleaning technicians working with Best London Cleaners are disciplined and provide the best results possible. Their skillset and knowledge of the cleaning process is rich and abundant.
By carefully examining the premise we get familiar with the problematic areas and then conduct a cleaning that's appropriate and effective to restore the rental property to its previous condition and dazzle your proprietor upon reviewing the end results.
Our cleaning staff is overall:
Licensed and bonded. Extremely thorough and organized, they provide the best, most detailed cleaning.
Trained and experienced in using high-quality and effective cleaning equipment.
They possess rich knowledge of the cleaning process and know how to deal with even the most stubborn stains.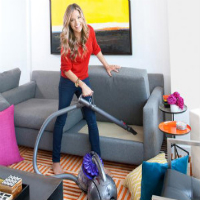 One of the many cleaning procedures that will take place in the property's cleaning will be steaming of all carpets, rugs, furniture, upholstery, drapes etc.
We can't leave out the bathroom out, as it is one of the places where most dirt and bacteria is being stored.
Our cleaners will make sure that all the limescale on the shower heads, the curtains, the sink, bath tub, taps and cabin is removed.
What is included in our tenancy Clapham cleaning
Bedroom and Common areas
Hoover and mop floors
Wipe the inside and outside of windows and ledges
Polish mirrors and glass surfaces
Wash working surfaces
Sanitize handles, knobs, light switches
Kitchen
All cupboards and drawers cleaned from every side
Clean the interior and exterior of every big or small appliance
Remove grime from the extractor
Remove lime scale from sinks and taps
Degrease wall tiles
Bathroom and Toilet
Remove hard water deposits from sinks, taps and shower head
Scrub floor and wall tiles
Sanitize and disinfect shower cubicles, bath-tubs, toilets and bidets
Wipe inside/outside of cabinets
What our end of tenancy cleaning service does is it takes care of all existing dirt, located within the property of the rental home. The cleaning that we provide is far from perfunctorily and accounts for all surfaces and objects in the selected area.
We focus our cleaning on the places with the highest traffic and those which are often being neglected while performing a solo, nonprofessional cleaning. We won't let any small detail pass by or remain untreated- surfaces like doorknobs. Handles, baseboards, under in and between heavy objects such as sofas, beds, cabinets, wardrobes and refrigerators.
End of Tenancy Cleaning Services – Clapham SW4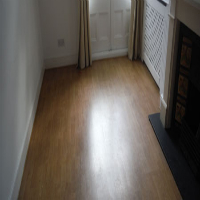 All of the kitchen appliances in the property will also experience a cleaning and disinfection which will make them shiny and renewed.
The oven, as one of the most hideous cleaning chores, will be cleaned out of the burnt food debris and oil spots- cleaning will be done on both sides- the inside and the outside, for more thorough and effective end result.
Windows, mirrors and glass-like subjects will also be wiped cleaned and made spotless. Every individual cleaning that we carry out is followed up by a disinfection, especially the areas more susceptible to bacteria and germs.
There is no one better, in Clapham SW4, than Best London Cleaners to make your previous home return to its initial clean, stainless state..
After using the domestic cleaning provided by this company a few times, our house is perfectly clean and spotless. The cleaning maid worked very professionally and removed... Read full review here
We have used the window cleaning services provided by this company for the windows in our house a couple of times. The work is implemented by qualified cleaners whо... Read full review here
The carpet in our living room had become darker and had some unpleasant stains which we couldnt remove. We decided to rely on this company to provide our carpet cleaning... Read full review here