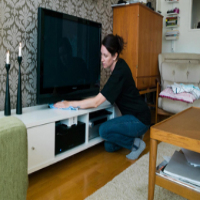 If you are a landlord who needs a thorough cleaning of any property of yours, you can reach out to us! Perhaps you are the tenant and your plans for the future involve moving out from your current residence, you can call us, too!
We work for every client, who is in the need of an end of tenancy cleaning service or any other professional cleaning. Our company offers reasonable prices for professional cleaning services in Brompton and you can safely take advantage of our cleaning knowledge.
Our professional cleaners will take the best care for your future-ex-residence and new tenants will be able to move in right after you leave! The place will look flawless after our end of tenancy cleaning service and you will be glad that you called us!
Our services are available to you seven days a week, which means that you can call us or book a service every weekend of the year. We have the time to clean every place, whenever you decide!
| Cleaning Service | Price |
| --- | --- |
| End Of Tenancy Cleaning Studio | from £79 per flat |
| End Of Tenancy Cleaning - Flat With One Bedroom | from £137 per flat |
| End Of Tenancy Cleaning - Flat With Two Bedrooms | from £159 per flat |
| End Of Tenancy Cleaning - Flat With Three Bedrooms | from £181 per flat |
Tenancy Cleaners Brompton
We work with only professional and experienced cleaning staff. They are also good at orienting, so they will find your address in Brompton with no problems. They are all specialised in the cleaning area, so a high quality end of tenancy service will be delivered without any doubts! Our professionals are equipped with:
Modern machines
Environmentally-friendly cleaning products
Complete knowledge to clean whatever they have to
We work with the latest up-to-date tools and machines, which help our workers do their job flawlessly. They know which machine is better for carpets, which one to use to clean your bare hard floors and so on.
The other plus of our cleaning techniques and methods is that we use only harmless to your health cleaning products and detergents. They are not based on chemicals and are completely toxins-free.
Also, the products we use will in no way damage the surfaces in the property! Our cleaning experts are not afraid of having a lot to clean, they order their cleaning priorities and apportion their time to work efficiently. The results are always impressive with our end of tenancy cleaning service!
Here is what you will get if you book our end of tenancy cleaning service in Brompton:
Thoroughly cleaned property
Having a professional cleaning service delivered on a low price
Service includes professional oven cleaning
You can combine the end of tenancy with another cleaning service
48 hours guarantee for the service
Full refund of your deposit money
Even if you forget to book the end of tenancy cleaning on time, you don't need to worry because we are fully capable of cleaning the place thoroughly even in a short notice. We always deliver the highest quality of services, even when it's in the last minute.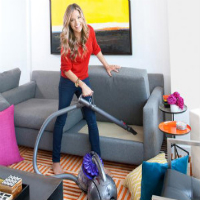 Another thing worth mentioning is the fact that our prices are reasonable low. They are affordable to all of our present and future clients.
They may vary according to the size of the property, but they don't change if there's more dirt to clean or more furniture to be dusted.
We don't charge you any extra fees for the tools, machines and cleaning products, because we bring them with us!
A good thing for you is that we offer professional oven cleaning, included in the end of tenancy cleaning service. This is an appliance that can get really dirty and greasy, but we will take care of it properly!
What is included in our tenancy Brompton cleaning
Bedroom and Common areas
Hoover and mop floors
Wipe the inside and outside of windows and ledges
Polish mirrors and glass surfaces
Wash working surfaces
Sanitize handles, knobs, light switches
Kitchen
All cupboards and drawers cleaned from every side
Clean the interior and exterior of every big or small appliance
Remove grime from the extractor
Remove lime scale from sinks and taps
Degrease wall tiles
Bathroom and Toilet
Remove hard water deposits from sinks, taps and shower head
Scrub floor and wall tiles
Sanitize and disinfect shower cubicles, bath-tubs, toilets and bidets
Wipe inside/outside of cabinets
If you want us to pay special attention to any part of your interior, like carpets, you can ask for a professional carpet cleaning and you don't have to worry about their condition. You can take advantage of the low prices of all of our services and service packages!
End of Tenancy Cleaning Services – Brompton SW3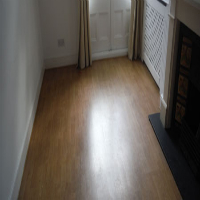 If there is going to be an inspection of the property after we clean it, we suggest you forget the worries about that. We clean the place thoroughly and we give you a guarantee of 48 hours lasting results! You will not have any problems with the inspection! In this sense of thinking, another thing you don't need to worry about is the refund of your deposit money. With our end of tenancy cleaning service, you will definitely get it back!
If this information helped you decide to reach us, we are really glad! However, if you have any questions, you can contact our customer support team and they will politely give you the proper answers! Don't hesitate and don't waste time! We are the best choice for an end of tenancy cleaning service in Brompton!
After using the domestic cleaning provided by this company a few times, our house is perfectly clean and spotless. The cleaning maid worked very professionally and removed... Read full review here
We have used the window cleaning services provided by this company for the windows in our house a couple of times. The work is implemented by qualified cleaners whо... Read full review here
The carpet in our living room had become darker and had some unpleasant stains which we couldnt remove. We decided to rely on this company to provide our carpet cleaning... Read full review here