Are you fed up with cleaning? Living in a house means that there will be more dirt and dust to deal with. It's hard to get rid of it if there is no one to help you. Fortunately, you can use our help. We are cleaners from London who work devotedly to make people's properties spic-and-span. Our services are on time, cost-effective and very efficient. Check out more about us.
For the past decade we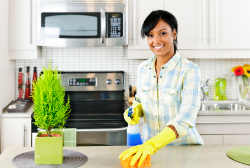 have been dedicated to home cleaning in London. We cover a few residential areas in the city. Our company offers weekly cleaning sessions for residential properties, which are customised to fit a client's specific needs. What this means is that you don't get a fixed service but a fully personalised cleaning program.
To make this happen, we always discuss customers' requirements and expectations. We need to know what areas of your house you want our service to include, which days of the week you want us to do the cleaning and if you have any special requests. We also need to know if you have pets or children. Then we'll also ask what chores you need to be done.
See our list of chores we carry out:
Laundering
Dusting, vacuuming, wiping
Ironing
Making beds
Emptying rubbish bins
Tidying
Our service is appropriate for big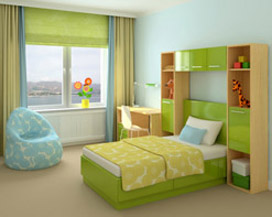 and small families, students, pregnant women, old people. Whether you live with your girlfriend or alone, it doesn't matter. We can help you keep your house clean and organised on a weekly basis so you don't have to do any cleaning at all. Thus, you can focus on your daily activities and responsibilities without worrying that your home will get uncontrollably dirty.
You don't have to spend your days cleaning. Go have fun, meet some friends, spend a nice weekend with your family while Best London Cleaners take care of your house. You can trust us. We guarantee that if you do, you will never regret the choice you made. Our company is prestigious and very dependable. We are confident that we can find the right cleaning solution for you without compromising quality or charging you more.
Now that we mention it, our prices are quite affordable. Generally, the cost of your service will be determined according to the cleaning we'll do in your property.
Don't be afraid to call us to get more information about us.