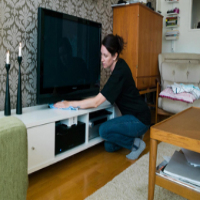 The end of tenancy cleaning chore does not have to be such a burden. Even though it does require you to perform a thorough cleaning of all surfaces located within the rental property, it can be easily arranged to have it professionally done with Best London Cleaners. As a nonprofessional cleaner it would be rather hard to achieve the desired result on your own, and that is where Best London Cleaners comes in.
We have gathered the most effective and diligent cleaners in Putney. They have proven their capabilities many times by purging out dirt and dust of excessive amounts.
They are real specialists who can perform an effective, prompt cleaning and leave the property looking cleaner than ever – hiring them for a cleaning is the best way to ensure the excellent results of the end of tenancy cleaning chore, which will, undoubtedly, earn you back the full amount of your deposit.
| Cleaning Service | Price |
| --- | --- |
| End Of Tenancy Cleaning Studio | from £79 per flat |
| End Of Tenancy Cleaning - Flat With One Bedroom | from £137 per flat |
| End Of Tenancy Cleaning - Flat With Two Bedrooms | from £159 per flat |
| End Of Tenancy Cleaning - Flat With Three Bedrooms | from £181 per flat |
Tenancy Cleaners Putney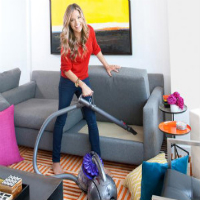 The difference between the cleaning you can provide on your own and ours is immense: Not only are we better equipped and prepared, but we are also diligent and rich in knowledge on how to remove different types of dirt.
Best London Cleaners will make sure the rental property is thoroughly cleansed off the hidden dirt and pollution. None of our cleanings leave signs of treatment or represent danger to the furniture, appliances and other more delicate surfaces located within the premise of your home.
If you think the end of tenancy cleaning will simply be too much, for you, to handle we are available and at your service every day of the week. Call us and schedule a low-cost end of tenancy cleaning procedure, available all over Putney SW15, which will leave the property spotless clean, disinfected and sanitized for the next tenant to come.
Have Best London Cleaners assist you and you will see how your old place changes within hours and turns into a property which has clearly experienced a renewing cleaning process that makes it look even more welcoming and comfortable.
Our professional end of tenancy cleaning service in Putney SW15 is the only certain way to ensure the full return of your deposit along with the satisfaction of your proprietor.
Amongst all other things we will perform a deep cleaning on the bathroom. Both the toilet and shower area will experience an individual cleaning of high efficiency which will remove all existing bacteria, lime-scale and mold.
Any grime, dust and dirt in the bedroom or living room area will be removed. The cleaning of the mattress is also a possible choice as a part of our end of tenancy cleaning service. The carpets, rugs, drapes are optional as well.
Our cleaning kills all microbes and chases the bad odors away. If the kitchen is one of the places you are afraid is most dirty and won't stipulate to any type of cleaning that is where you are wrong. Our cleaners will handle the burnt spots and cleanse the kitchen appliances inside out.
End of Tenancy Cleaning Services – Putney SW15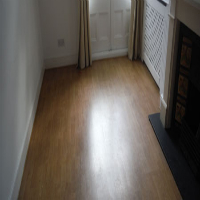 Only with Best London Cleaners you can be completely sure of your success with the end of tenancy cleaning chore. By entrusting our employees with it you are bound to receive the finest, most thorough cleaning in of all Putney SW15.
Not only are we super-effective and diligent, but our services are also easily affordable. In exchange for a fair and decent price you get to experience a cleaning of the highest standard, one that earns you back the full amount of your deposit.
We are known in all areas of Great London as a reliable, well-mannered and hard-working cleaning service. You can find all of that by yourself with a single phone call to our service. Make your moving out process as smooth as possible. Unburden yourself off the back-breaking end of tenancy cleaning chore and have us do it instead of you- you won't be disappointed.
What is included in our tenancy Putney cleaning
Bedroom and Common areas
Hoover and mop floors
Wipe the inside and outside of windows and ledges
Polish mirrors and glass surfaces
Wash working surfaces
Sanitize handles, knobs, light switches
Kitchen
All cupboards and drawers cleaned from every side
Clean the interior and exterior of every big or small appliance
Remove grime from the extractor
Remove lime scale from sinks and taps
Degrease wall tiles
Bathroom and Toilet
Remove hard water deposits from sinks, taps and shower head
Scrub floor and wall tiles
Sanitize and disinfect shower cubicles, bath-tubs, toilets and bidets
Wipe inside/outside of cabinets
After using the domestic cleaning provided by this company a few times, our house is perfectly clean and spotless. The cleaning maid worked very professionally and removed... Read full review here
We have used the window cleaning services provided by this company for the windows in our house a couple of times. The work is implemented by qualified cleaners whо... Read full review here
The carpet in our living room had become darker and had some unpleasant stains which we couldnt remove. We decided to rely on this company to provide our carpet cleaning... Read full review here