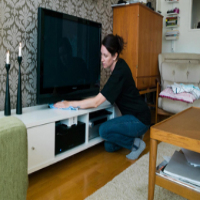 For our experienced professionals, the end of tenancy cleaning is a simple procedure that requires little time.
As established specialists in the performance of end of tenancy cleaning in Streatham SW16, as well as of other effective disinfecting procedures, our employees will take good care of your rental property.
Our cleaners will take into consideration all factors and will make sure that all expectations of your landlord are completely covered. This way they will be able to guarantee not only the safe returning of your security deposit, but also the timely vacating of your rental property.
| Cleaning Service | Price |
| --- | --- |
| End Of Tenancy Cleaning Studio | from £79 per flat |
| End Of Tenancy Cleaning - Flat With One Bedroom | from £137 per flat |
| End Of Tenancy Cleaning - Flat With Two Bedrooms | from £159 per flat |
| End Of Tenancy Cleaning - Flat With Three Bedrooms | from £181 per flat |
Tenancy Cleaners Streatham
Our cleaning experts will:
Get rid of all old and new stains on the carpets, the furniture and other places;
Eliminate the bacteria and germs from all surfaces;
Make sure that the bad odors are gone, too;
Remove the dust from the shelves and all other areas;
Sanitise and disinfect areas;
Take care of any other grime effectively
If you are looking for the best, then you should definitely visit the main office of our company in the city. We will offer you immediately excellent end of tenancy cleaning procedures, which you can reserve for Streatham SW16 and any other part of London you like right away.
If you don't have the time to come to us, you can contact us on the phone, or on our e-mail and we will have the time to come to you! The booking is quick and easy and our customer support team is open to answer any questions you might have and giving you the information that you need!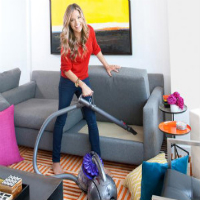 Our cleaners, on the other hand, will take care of everything very fast. They have a state-of-the-art equipment that consists of effective environmentally-friendly cleaning products and various innovative specialised machines.
Our methods and techniques are in no way harmful to the surfaces of the property and help our professionals provide you with the highest quality of the end of tenancy cleaning service!
If you want our cleaners to pay more attention to any part of the place, you can simply tell them your requirements and wishes and they will comply with them!
Another thing you can do is to combine the end of tenancy cleaning with another service that we offer. However, you need to know, that we have the professional oven cleaning included in the end of tenancy, so you will definitely have perfectly cleaned kitchen from the bottom to the top!
End of Tenancy Cleaning Services – Streatham SW16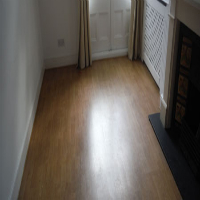 Our experts will stop at nothing to provide your rental real estate property with the cleanness it deserves. Windows, kitchen appliances, furniture in all of the rooms, bathroom and toilet area – everything will be thoroughly and attentively cleaned in no time!
You can be sure that once you hire them, you will get your security deposit pretty soon. Contact our professionals and we can guarantee that you will be able to vacate your property without any problems and you will end up on good terms with its owner!
By reserving an end of tenancy cleaning service in Streatham SW16 one of these days, you will take care of the good looks of your rental real estate property and will certainly impress your landlord.
What is included in our tenancy Streatham cleaning
Bedroom and Common areas
Hoover and mop floors
Wipe the inside and outside of windows and ledges
Polish mirrors and glass surfaces
Wash working surfaces
Sanitize handles, knobs, light switches
Kitchen
All cupboards and drawers cleaned from every side
Clean the interior and exterior of every big or small appliance
Remove grime from the extractor
Remove lime scale from sinks and taps
Degrease wall tiles
Bathroom and Toilet
Remove hard water deposits from sinks, taps and shower head
Scrub floor and wall tiles
Sanitize and disinfect shower cubicles, bath-tubs, toilets and bidets
Wipe inside/outside of cabinets
The place will be ready for the new tenants and there will be no sign of dust or grime in any room. Call us when you need our professional assistance and we will come right away!
We have tempting prices, thorough knowledge of how to properly clean a real estate property, excellently prepared cleaning specialists and we work efficiently even in a short notice.
However, if you are soon-to-be moving out, you should better book your appointment for end of tenancy cleaning right away. The sooner – the better! Our team at customer support is ready for your call seven days a week! Perhaps you are our next client, perfectly satisfied with the results, who knows!
After using the domestic cleaning provided by this company a few times, our house is perfectly clean and spotless. The cleaning maid worked very professionally and removed... Read full review here
We have used the window cleaning services provided by this company for the windows in our house a couple of times. The work is implemented by qualified cleaners whо... Read full review here
The carpet in our living room had become darker and had some unpleasant stains which we couldnt remove. We decided to rely on this company to provide our carpet cleaning... Read full review here